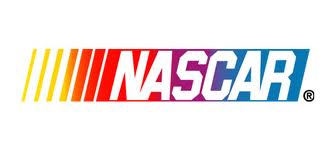 Can't believe it's been almost four years since Dale Earnhardt, Jr. won a Sprint Cup race. That streak might come to an end this weekend, though, when the NASCAR circuit heads to Talladega for the Aaron's 499.
Earnhardt is favored to win the race, according to Bovada's NASCAR Betting Lines at 7/2.
That's just better than Kevin Harvick, who Bovada has at 9/1 and Jimmie Johnson and Kyle Busch at 10/1.
"The team is confident, we're feeling good," Earnhardt said, according to Yahoo! Sports. "Really close to winning a race."
He ought to be feeling close. He's currently riding a streak of five straight top-10 finishes, capped by a second place at Richmond last weekend. That's put him remarkably in second place in the Sprint Cup standings despite not taking the flag yet. He finished second at the Daytona 500, a similar restrictor plate race like Talladega. That's the type of race he prefers, siding with NASCAR's attempt to eliminate tandem-style racing that puts him at the mercy of his drafting partner.
"I feel like the style of racing we had in the Daytona 500 this year suits me better; I feel more confident in that style than I do the tandem," he told Yahoo! Sports. "The tandem is difficult to really commit with someone all day long. Knowing if you are going to work together and you are going to be going for the win off the corner, you are going to have to split it between the two of you one way or the other. You are going to run second or you might win.
"It is just difficult to really grasp that and feel like that is racing to you."
Earnhardt has won five times at Talladega in his career, the kind of history that made Kyle Busch the favorite to win at Richmond last Saturday. He was the sacraficial lamb last year when he had a shot to win, but pushed teammate Johnson to the finish line instead.
But that does little to shake his confidence this week. Despite going winless for 138-straight races, he's been in the top 10 seven times this season, coming in second twice and third twice. Earnhardt feels he has as good a shot as anyone, and isn't shy about saying so.
"All the drivers in the garage feel like they are the best individually, and they should. That is kind of the way you have to approach it," he said. "I learned a long time ago that if you don't have confidence in your car that can be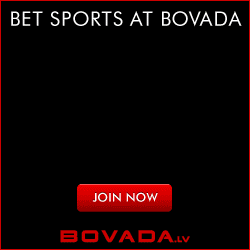 problematic for you. If you don't have confidence in your crew chief, then that can be problematic for you, and if you don't have the same confidence in yourself, it's not conducive to being successful.
"You have to feel like you're here and you're the best and that is the way you should feel. In any profession, you have to have that kind of confidence."