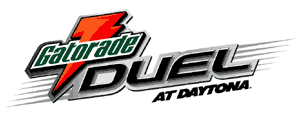 The 2012 Daytona 500 gets underway this Sunday, but before the drivers start their engines, all but two in the field will need to qualify on Thursday afternoon at Daytona International Speedway.
Carl Edwards and Greg Biffle cemented their positions at the head of the pack to begin the Daytona 500, but the rest of the starting grid has yet to be determined, and will be set after the completion of the two Gatorade Duels.
The field is divided into two, with the first race getting underway at 1 pm EST on Thursday, and the second not long after that.
In the first of the two races, Dale Earnhardt Jr, Tony Stewart, Edwards, Denny Hamlin, and Kevin Harvick are some of the notables.
Edwards is still racing despite already having the pole position.
The latest 2012 Gatorade Duel Betting Odds have set Harvick as the favorite to win the first Duel, going off at 5/1 at Bovada Sportsbook.
Harvick is just ahead of Earnhardt Jr, going off at 11/2.
Stewart comes in at 6/1, while Edwards sits at 7/1 to win the race.
Danica Patrick will also be in this race, beginning her first season as a full-time NASCAR participant, and is set at 25/1 to win the Duel.
Coverage of the 2012 Gatorade Duels will be on the SPEED Channel beginning at 1pm.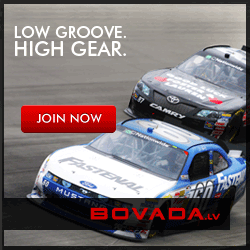 Top 5 Odds to Win the Gatorade Duel 1
See the rest of the Gatorade Duel 1 Odds at Bovada
Kevin Harvick 5/1
Dale Earnhardt Jr. 11/2
Tony Stewart 6/1
Carl Edwards 7/1
Jamie McMurray 10/1
Gatorade Duel 1 Head To Head Matchups
Available at 5Dimes Sportsbook
Kevin Harvick (-130) vs. Dale Earnhardt Jr. (even)
Tony Stewart (-150) vs. Carl Edwards (+120)
David Ragan (-115) vs. Paul Menard (-115)
Jamie McMurray (-120) vs. Denny Hamlin (-110)
Jeff Burton (-135) vs. Juan Pablo Montoya (+105)
Carl Edwards (-120) vs. Brad Keselowski (-110)
Trevor Bayne (-125) vs. Marcus Ambrose (-105)
Jeff Burton (-125) vs. A.J. Allmendinger (-105)