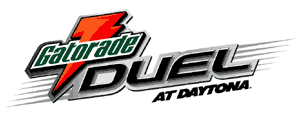 The starting grid for the 2012 Daytona 500 will be set on Thursday at Daytona International Speedway, with the running of the two Gatorade Duels.
Carl Edwards will start on the pole position for the Great American Race on Sunday, with Greg Biffle taking the outside position.
The two drivers qualified this past Sunday following the Saturday Night Bud Shootout.
As for the rest of the field, the qualifying spots are open.
In the second of the two races on Thursday afternoon at the Speedway, Jimmie Johnson, Jeff Gordon, Kyle Busch and Kasey Kahne headline the field.
The most current 2012 Gatorade Duel Betting Odds have set Busch as a 5/1 favorite to win the second of the two Duels.
Busch is separated by a bit as the favorite, with Gordon coming in at 6/1, second on the list of the favorites, while Johnson is just behind at 7/1.
Both Gordon and Johnson have experience winning the Daytona 500, while Bush is still looking for his first.
Rounding out the top-five favorites in the second race is Kasey Kahne at 8/1 and Kurt Busch at 10/1.
Coverage of the 2012 Gatorade Duels begins at 1pm ET on Thursday on the Speed Channel.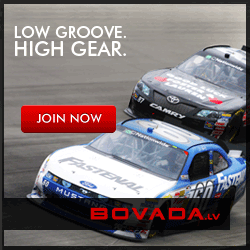 Top 5 Odds to Win the Gatorade Duel 2
see the rest of the Gatorade Duel at Daytona Betting Odds
Kyle Busch 5/1 (+500)
Jeff Gordon 6/1 (+600)
Jimmie Johnson 7/1 (+700)
Kasey Kahne 8/1 (+800)
Kurt Busch 10/1 (+1000)
Gatorade Duel 2 Head To Head Matchups
available at 5Dimes Sportsbook
Kyle Busch (-120) vs. Jeff Gordon (-110)
Jeff Gordon (-130) vs. Jimmie Johnson (even)
Clint Bowyer (-115) vs. Kurt Busch (-115)
Matt Kenseth (-135) vs. Ryan Newman (+105)
Greg Biffle (-125) vs. Joey Logano (-105)
Jimmie Johnson (-130) vs. Kasey Kahne (even)
Martin Truex Jr. (-125) vs. Mark Martin (-105)
David Reutimann (-125) vs.  Bobby Labonte (-105)