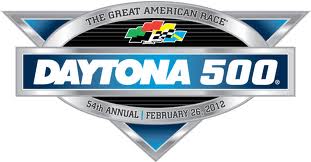 The "Great American Race" is getting set to kick off in Daytona, Florida yet again on February 26th at 12 pm.
"Winning any race at Daytona, it's like going into Yankee Stadium and winning a game. It further solidifies you as a driver," said Dale Earnhardt Jr.
This is the "big kahuna" of races and you probably won't have any chance of increasing your betting odds because a driver isn't showing up. Kasey Kahne isn't even letting knee surgery keep him out. Drivers are meeting in Daytona to win the Super Bowl of NASCAR, both genders, too. Danica Patrick's alliance with Tommy Baldwin and Haas Racing has guaranteed her a starting spot for her no. 10 car in this year's race. And the first-timer thinks she's even got a shot to win. Still, in 25 career Nationwide races, she has only led 18 laps with one top-5 finish. So if you like to bet on the Cubs to win the World Series ever year, bet on Danica who has 75/1 odds currently according to Bovada.
Jimmie Johnson's disappointing end to last season could spawn some motivation to put a faster car out on this track and make a statement. There is no way he won't be guaranteed to be competing in this one when it gets down to the wire. The no. 48 car is sporting 14/1 odds along with perennial top finishers Carl Edwards (12/1), Jeff Gordon (12/1), and 2011 Sprint Cup Champion Tony Stewart (11/1). The top 3 drivers currently with the best odds of winning at 10/1 are Dale Earnhardt Jr., Kevin Harvick, and the Budweiser Shootout winner Kyle Busch.
Last year's Cinderella Trevor Bayne won the car chase to surprise everyone in 2011, but is as big of a longshot as Patrick at 75/1 to repeat. Don't expect any fairy tale this year, though, with Vegas expecting the veterans to bring the big thunder.